Jeweltree, Wire Edge

Christmas trees galore! In this cute whimsical Holiday pattern. Multi colored trees of various shapes and sized layered on a stunning white backdrop.

• Wire Edge
• 100% Cotton Fabric
• 10 Yard Spool
• 4 Inch Width
• Manufactured by Offray

Only 6 Rolls Remaining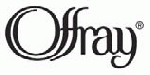 The colors in the picture may vary slightly from the actual product color.