Lemon Majestic Wire Edge Sheer/Satin Ribbon

Lemon Majestic wire edge sheer/satin ribbon by Lion ribbon, boast vibrant colors. The Majestic ribbon has a delicate sheer center with bands of lemon satin edges top with glitter swirls. This ribbon is popular for corsages and especially at prom time.

• 100% Polyester Fabric
• Wire Edge
• 25 Yard Spool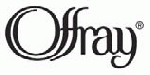 The colors in the picture may vary slightly from the actual product color.