Orange Cosmic Wire Edge Sheer Ribbon

Orange sheer wire edge ribbon sprinkled with bright twinkling glitter. The cosmic ribbon by Lion Ribbon is especially suited for wedding, prom, crafts, gift wrapping and is a favorite among the younger generations.

• 100% Polyester Fabric
• Wire Edge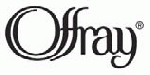 The colors in the picture may vary slightly from the actual product color.