Offray Orange Fun Dots Satin Ribbon

Multi-colored dots Layer on a orange satin ribbon makes our fun dot ribbon perfect for all your craft, hair bows, scrapbooking or gift wrap needs where you need a festive touch. Manufactured by Offray you can be assured that you will be receiving a high quality ribbon.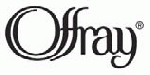 The colors in the picture may vary slightly from the actual product color.