Stoddard, Wire Edge Checked Ribbon

A wired-edge biased check in red, white and grey with white backing and red edging. This ribbon is the perfect choice for Alabama fans.

• Colorfast
• Wire Edge
• 100% Polyester Fabric
• 10 Yard Spool
• 2 1/2 Inch Width
• Manufactured by Offray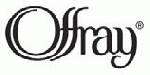 The colors in the picture may vary slightly from the actual product color.