Offray Blues Jigsaw Print Satin Ribbon

Offray blues jigsaw print satin ribbon is bright colored jigsaw puzzle pieces that interlock on a satin ribbon. The jigsaw print ribbon is the official ribbon for Autism Awareness. Manufactured by Offray you can be assured that you will be receiving a high quality ribbon.

• 100% Polyester
• Colorfast
• Machine-wash/warm
• Tumble or drip-dry
• No ironing necessary
• Less than 2% shrinkage
• Dry-cleanable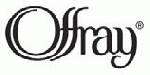 The colors in the picture may vary slightly from the actual product color.