Light Orchid Lady Chiffon Sheer Offray Ribbon

Light Orchid Lady Chiffon sheer ribbon adds that delicate touch to all your craft, hair bows, scrapbooking, gift wrap needs or your other projects that need a soft touch. Manufactured by Offray you can be assured that you will be receiving a high quality ribbon.

• Polyester/Nylon Blend
• Non Wire
• Colorfast
• Hand-wash/warm
• Drip-dry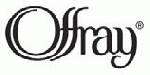 The colors in the picture may vary slightly from the actual product color.