Natural Corkey Wire Edge ribbon

Corkey ribbon has the look of cork. Perfect for wine baskets, everyday use, and adding a natural look to any arrangement.

Fabric: 95% Polyester, 5% Cotton
Color: Natural
Yardage: 10 Yards
Brand: Offray
Edging: Wired Edge
Origin: Imported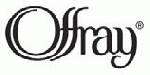 The colors in the picture may vary slightly from the actual product color.