Natural Red Cardinal Wire Edge Burlap

Red Cardinals perched on branches are embrodiered on this natural wire edge burlap ribbon. The edges are accented in red.

Fabric: 100% Jute
Color: Natural
Width: 4 inches
Yardage: 10 Yards
Brand: Offray
Edging: Wired Edge
Origin: Imported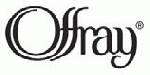 The colors in the picture may vary slightly from the actual product color.