Bell, Wire Edge

Black glitter scrolls have a lacquer- like shine against white background with a subtle sheen. A beautiful ribbon for a black and white theme. Nylon fabric on top combines polyester fabric on the bottom for a significant high quality feel. This ribbon will bend and shape and takes creative direction very well!

• 100% Nylon Top
• 70% Poylester 30% Nylon Bottom
• Wire Edge
• 2 1/2 inches Wide
• 10 Yard Spool

Only 6 Rolls Remaining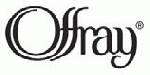 The colors in the picture may vary slightly from the actual product color.