Emerald ReVogue Wire Edge Taffeta Ribbon

Emerald ReVogue has a subtle woven ribbed texture. Manufactured by Offray this taffeta ribbon is easy to work with and is a must-have basic.

• 100% Polyester Fabric
• Colorfast
• Wire Edge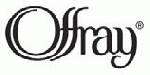 The colors in the picture may vary slightly from the actual product color.