Red Stitches Wire Edge

The Stitches wire edge ribbon by Offray has the look of leather on a soft textured ribbon. This ribbon comes in 2 1/2 inch width on a 10 yard spool. The Stitches ribbon is part of our 2011 Christmas Ribbon Collection.

• 100% Polyester Fabric
• Wire Edge
• 2 1/2 inches X 10 Yards

Only 6 Rolls Remaining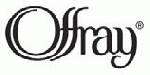 The colors in the picture may vary slightly from the actual product color.