Offray Purple Jungle Print Ribbon

Offray purple jungle print is made of 100% polyester material and made in the USA. Perfect for all your craft, bows, scrapbooking or gift wrap needs where you need a festive touch. Manufactured by Offray you can be assured that you will be receiving a high quality ribbon.

• 100% Polyester
• Colorfast
• Machine-wash/warm
• Tumble or drip-dry
• No ironing necessary
• Less than 2% shrinkage
• Dry-cleanable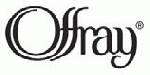 The colors in the picture may vary slightly from the actual product color.