Red/Green Peace Wire Edge Christmas Ribbon

Peace and more Christmas text in red and green on a wire edge single face satin ribbon create this beautiful patterned ribbon for the holidays. Other words on the ribbon include Noel, Merry Merry Merry, Joy, Merry Christmas and Believe.

Fabric: 100% Polyester
Color: Red/Green
Width: 2 1/2 inches
Yardage: 10 Yards
Brand: Offray
Edging: Wired Edge
Origin: Made in USA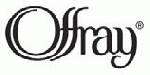 The colors in the picture may vary slightly from the actual product color.