Candy Rope, Wire Edge Burlap

Part of the Alpine Chalet Collection. Jute with a peppermint stripe polyester edge, and embroidered candy rope.

• Wire Edge
• 100% Jute Backdrop
• 100% Polyester Edging
• 4 Inch Width
• 5 Yard Spool

Only 5 Rolls Remaining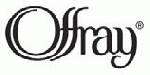 The colors in the picture may vary slightly from the actual product color.