Sno, Blue Wire Edge

Sno Christmas ribbon has large silver metallic snowflakes scattered over a luxurious blue backdrop. The reverse side has an iridescent blue glimmer.

• TOP: 100% Poylester Fabric
• BOTTOM: 70% Poylester Fabric, 30% Nylon
• Wire Edge
• 4 inches Wide
• 10 Yard Spool

Only 6 Rolls Remaining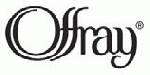 The colors in the picture may vary slightly from the actual product color.